Understanding NFL Network
Are you a fervent fan of the National Football League (NFL)? Do you crave comprehensive coverage of your favorite teams and players? If so, the NFL Network is your dream come true. This channel, owned by NFL Enterprises LLC, is a treasure trove of all things NFL.
What is NFL Network?
NFL Network is a dedicated channel that provides round-the-clock coverage of the NFL. It's not just about live games. It's about analysis, highlights, and original programming that takes you behind the scenes. From the NFL Draft to the Super Bowl, NFL Network is your source for exclusive live coverage. It's the go-to destination for football fans who want to stay updated with the latest news, analysis, and live games.
What Does NFL Network Offer?
Imagine having access to exclusive content, including interviews, documentaries, and behind-the-scenes footage. NFL Network offers all this and more. It's the place to be for football's best shows, exclusive live games, and news and analysis. You can even watch live NFL preseason matches, regular-season games, and offseason events.
Where Can You Access NFL Network?
The good news is, NFL Network is widely available across cable, satellite, and live TV streaming services. Most TV providers offer NFL Network, but higher-tiered plans or separate sports add-ons may be required. You can also access live NFL Network content on mobile devices using cellular data through NFL+.
Why Choose NFL Network?
Choosing NFL Network means choosing comprehensive coverage of all NFL teams and players.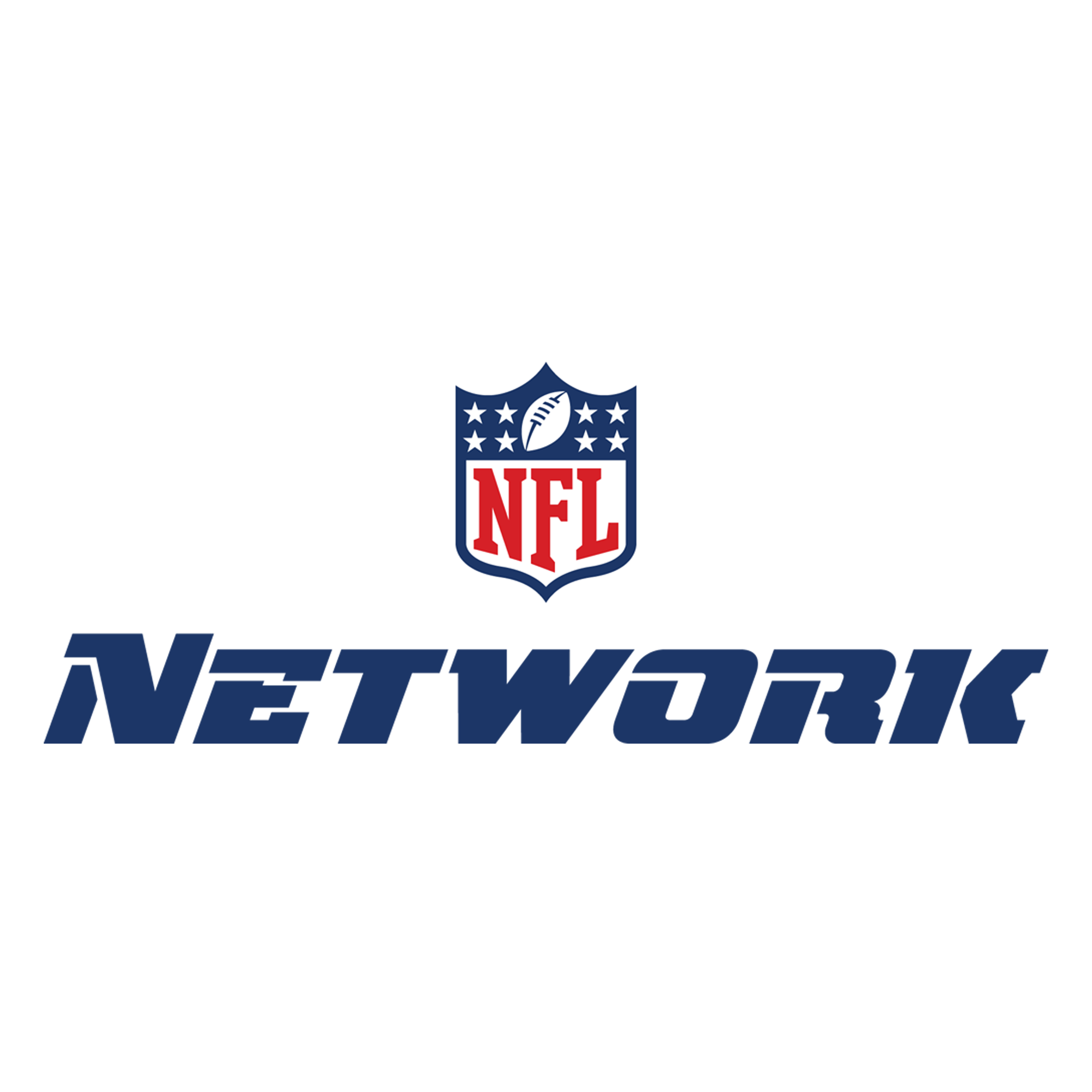 It means being part of the action, not just watching it. It means being part of a community of fans who live and breathe NFL. As the channel is owned by the NFL, you can be sure that the coverage is authentic and reliable.
How to Get the Most Out of NFL Network?
To get the most out of NFL Network, stay updated. Visit the NFL Network website regularly. You can also download the NFL Mobile app for updates on the go.
In short, NFL Network is your ticket to an unparalleled NFL experience. It's not just about watching the game. It's about being part of the action. So, why wait? Start exploring the exclusive content on NFL Network today. You won't regret it.
Remember, the team names, logos, and uniform designs are registered trademarks of the teams indicated. NFL footage is © NFL Productions LLC. So, sit back, relax, and enjoy the game!
Choosing the Right Platform for NFL Network
When it comes to immersing yourself in the world of NFL, choosing the right platform is crucial. And luckily, the NFL Network is available on a variety of platforms, each offering unique features and benefits. Let's dive into some of the top options.
NFL+ for Exclusive Access
First up is NFL+. This is the NFL's very own streaming service, available through the NFL App. For a monthly fee of $4.99 or an annual cost of $39.99, you get access to live out-of-market preseason games, live local and primetime regular season games, and more. There's also an upgrade option to NFL+ Premium for $9.99/month or $79.99/year.
Sling TV for Flexibility
Next, we have Sling TV. This live TV streaming service offers NFL Network in its Sling Blue plan for $40 per month. What's great about Sling TV is its flexibility.
You can pause your subscription, record programs with cloud DVR, and even add extra channels like Sports Extra, Comedy Extra, and Hollywood Extra at additional costs.
FuboTV for Comprehensive Coverage
Another excellent platform is fuboTV. This service provides NFL Network, live and recorded broadcasts through the internet. FuboTV offers a wide range of channels and a 7-day free trial. Subscription plans vary, with a pro plan for $74.99/month and an elite subscription for $84.99/month.
FuboTV also provides access to NFL games via ESPN, ABC, CBS, FOX, NBC, and NFL Network. The service covers various other sports leagues and tournaments, making it a comprehensive choice for sports enthusiasts.
Choosing the Right Platform
So, how do you choose between NFL+, Sling TV, and fuboTV? It depends on your needs and preferences. If you want exclusive NFL content and don't mind a smaller fee, NFL+ could be your best bet. If flexibility and add-on options appeal to you, consider Sling TV. And if you're after comprehensive sports coverage, fuboTV might be the way to go.
Remember, each platform has its own set of features and benefits. So, take your time, do your research, and choose the one that best suits your NFL viewing needs. Happy watching!
Optimizing Your NFL Network Viewing Experience
Immersing yourself in the world of NFL is an exhilarating experience. But, how can you optimize your viewing experience? Let's delve into some tips and tricks.
Choosing the Right Display
Firstly, your choice of display is crucial. Whether it's a high-definition TV or a projector, the right display can make a world of difference. For instance, an HDTV offers crisp, clear images, making you feel like you're right in the stadium. On the other hand, a projector can create a larger-than-life experience, especially when paired with a large screen.
Setting Up the Perfect Ambiance
Next, consider your viewing environment. A comfortable space with good lighting and seating can significantly enhance your viewing experience. Think about creating a home theater with surround sound and multiple screens. This way, you can catch every detail and feel the energy of the game.
Ensuring a Fast Internet Connection
A fast internet connection is also essential, especially if you're streaming games. A slow or unstable connection can lead to buffering and lagging, disrupting your viewing experience. Consider investing in a reliable internet service provider to ensure smooth streaming.
Exploring Surround Sound Setups
Sound is as important as visuals when it comes to sports. A good surround sound setup can make you feel like you're in the middle of the action. Whether it's the roar of the crowd or the commentary, good sound quality can elevate your experience.
Utilizing Second Screen Apps
Finally, don't forget about second screen apps. Apps like the NFL Mobile app, ESPN Fantasy app, and Fancred app offer real-time scoring, video highlights, and news. They provide an interactive element, making your viewing experience more engaging.
Remember, optimizing your NFL viewing experience is about more than just tuning in. It's about creating the right environment, choosing the right equipment, and leveraging technology. So, take these tips into account and get ready for an unforgettable NFL experience. Happy viewing!
Exploring Additional NFL Content
As an NFL enthusiast, you're probably always on the hunt for more football content. Well, you're in luck! There are several other platforms that offer a wealth of NFL content. Let's dive in and explore some of them.
NFL Films: Capturing the Essence of the Game
First up is NFL Films. Known for capturing the most thrilling moments and sounds of the NFL since the 1960s, NFL Films is a treasure trove for any football fan. It's the most honored filmmaker in the sports industry, producing acclaimed documentaries and series.
"Full Color Football: The History of the American Football League," "Hard Knocks," and "Football Follies" are just a few examples. Each film offers a unique perspective on the sport. "They Call it Pro Football" revolutionized sports cinematography.
NFL Films is also expanding its content output. It aims to make football relevant to a wider group of viewers. They're even partnering with the Food Network for a show and shooting a tailgating competition show from NFL stadiums. How cool is that?
ESPN+: A Sports-Centric Streaming Service
Next, we have Amazon Prime Video. This platform offers live broadcasts of NFL games and has exclusive shows like NFL Next, All or Nothing, and NFL Icons.
The X-Ray feature provides insights and league stats during Thursday Night Football games. Starting in 2022, Amazon Prime Video will be the exclusive home of Thursday Night Football. So, if you're a fan of Thursday night games, this is the platform for you.
In a nutshell, there's a wealth of NFL content out there, waiting for you to explore. Whether it's NFL Films, ESPN+, or Amazon Prime Video, each platform offers a unique perspective on the sport. So, why wait? Dive in and start exploring today!
Leveraging Technology for an Enhanced NFL Experience
In the modern era, technology has become a game-changer for sports enthusiasts. It's no different for NFL fans. Let's delve into how you can leverage technology to enhance your NFL experience.
Microsoft Surface: The Game's New Playbook
The NFL and Microsoft have teamed up to revolutionize the game. Their partnership has led to the creation of the Microsoft Surface Sideline Viewing System. This system offers coaches a dynamic way to analyze opponents' strategies and formations.
Imagine this: Coaches can zoom in, make annotations, and review plays on their Surface tablets. They can even tag favorites for later review. It's like having a digital playbook at their fingertips.
What's more, these tablets are built to endure various weather conditions. So, no matter if it's raining cats and dogs or scorching hot, the game goes on.
Concussion Assessment: Safety First
Player safety is paramount in the NFL. The Surface tablets are equipped with the X2 Biosystems' concussion assessment app. This app helps trainers diagnose and treat injured players on the spot. It's a crucial tool in determining whether a player should return to the game.
The NFL App: Your Pocket-Sized NFL Companion
For fans, the NFL app is a must-have.
It offers live game streaming, trending videos, game replays, and more. You can stay up-to-date with breaking NFL news, highlights, and stats. Plus, it's free to download and play.
The app also provides access to other NFL services. You can stream from NFL Network and NFL Game Pass. You can even subscribe to NFL Plus for just $5 per month.
Fantasy Football: Be the Coach
Ever dreamed of managing your own NFL team? With the NFL app, you can. It features a fantasy football game where you can create your league or join an existing one.
The app provides player information with performance history. It helps you make informed decisions for your team selection. Plus, it offers real-time updates on match results and highlights.
Stay Connected: Never Miss a Game
The NFL app also offers location-based alerts and push notifications for future and ongoing matches. You can adjust your experience, language, sound settings, and alerts. It's like having a personalized NFL experience in the palm of your hand.
Rewards and Referrals: More Reasons to Play
The NFL app even has a referral program. You can grow the game's reach and earn rewards. There's also a loyalty card feature for regular players to win prizes.
In a nutshell, technology has made the NFL experience more immersive than ever. Whether you're a coach, a player, or a fan, there's something for everyone. So why wait? Dive in and start exploring today!